Mr. Robot : S04 E01 – 401 Unauthorized
Transmitido: October 6, 2019
Screenshoot del episodio: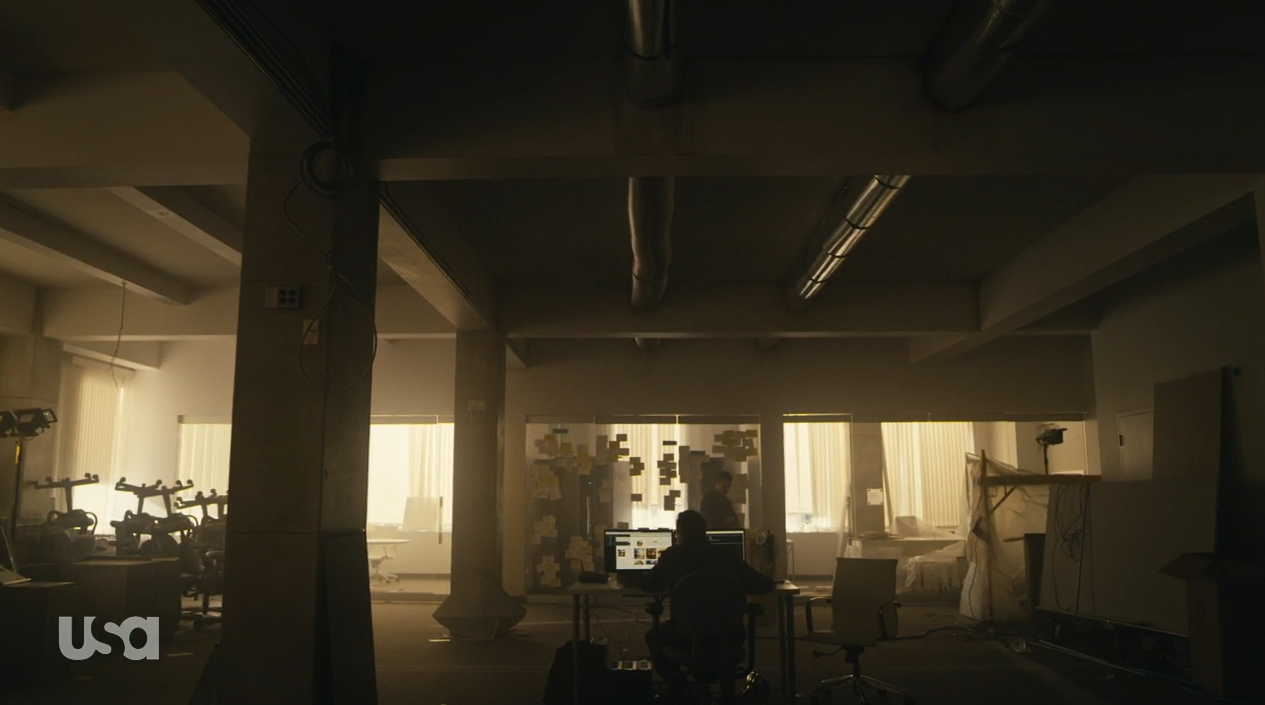 Continuing Angela's conversation with Price, she demands revenge even though he tries to talk her out of it; two Dark Army agents show up and kill Angela, leaving Price enraged. With the move of Whiterose's project taking two months she gives Elliot until the end of December to live, sending him a picture of Angela's body as a warning. In mid-December, Tyrell has become sullen and bored at the CTO puppet though E Corp sees him as a hero. Dominique has moved in with her mother and become very paranoid; her mother's new friend Janice is her true Dark Army handler, warning her to return to work to clean up Santigo's mess. Elliot and Mr. Robot work together to blackmail shady lawyer Freddie and through him get information that Whiterose uses Cyprus National Bank and the name John Garcin. Freddie kills himself when he realizes the Dark Army is after him. Darlene has fallen into addiction over guilt about Angela's disappearance (Elliot cannot bring himself to show her the photo) and has a bender and breakdown in Angela's apartment. Though Mr. Robot is worried about Elliot, their investigation into John Garcin is a trap. Elliot is dragged away and injected by three men, thinking he is about to die. They revive him and Phillip Price reveals himself.
Descarga el episodio aquí:
Necesitas un cliente de torrents para poder descargar este episodio, te recomendamos utilices transmission
Descarga tu episodio seleccionando una de las siguientes resoluciones:
Mr. Robot : S04 E01 – 401 Unauthorized 720p
Descarga los subtitulo del episodio en español aquí:
mr.robot.s04e01.720p.web.h264-tbs
Para ver el episodio te recomiendo descargar VLC poner el video y los subtitulos en un mismo folder, abrir el episodio en VLC y darle play !
Que lo disfrutes!